Highly experienced
Simon has always been a very keen and competitive sportsman, with a background of boxing, marathons, triathlons and mini-marathons. This gives him the knowledge and expertise to ensure all his personal training programmes are uniquely suited to each individual, pitched at the right level and are safe. He has a unique insight into the injuries and muscle pain that can occur from intense regular exercise and specialises in the treatment and rehabilitation of injuries. Deep tissue massage is also very beneficial for people who do not participate in sport but wish to reduce tension in their muscles and increase flexibility. Through his sports massage, fitness training, dietary and fitness advice and all round knowledge, he gives his clients the ability and knowledge to achieve their goals and maintain a healthy lifestyle.
Simon qualified as a Level 3 Personal Trainer and started his Elite Sports Massage and Fitness business six years ago. Based in the Blackheath and Bromley area, he has a wide and diverse client base, ranging from elite athletes, aiming to achieve specific goals, to clients of various ages and ability, seeking to improve their general health and lifestyle. Others have chronic medical problems and exercise is an essential part of their recovery and health management.
Achieve your maximum potential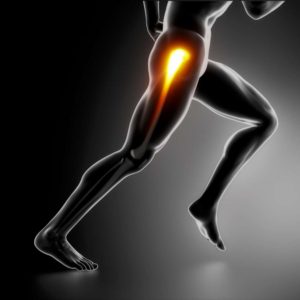 He is passionate about the health benefits of exercise and his experience and expertise enables him to encourage, motivate and inspire all his clients, to achieve their maximum potential. Whether the goal is weight loss, muscle conditioning or training for a marathon, sessions with Simon will give maximum results in minimum time. He very much believes in working in partnership with his clients, knowing this achieves the best results.
What sets Simon apart from other sports massage therapists and personal trainers is his rare ability to listen, empathise, engage and encourage his clients. He is able to appreciate that, for some, undertaking an exercise programme can seem a daunting prospect, but his relaxed approachable style, combined with good communication skills, soon put clients at their ease. He identifies specific goals and provides the motivation to ensure his clients achieve and often surpass those goals. Key to his success is the firm belief that his clients take the knowledge and skills gained in their sessions away with them to enhance their daily lives. Simon ensures results are achieved without injury, through safe practice and appropriate equipment. He has the attributes, experience and qualifications to make a positive contribution to the health and well-being of all his clients.
Sports Massage Therapist Diploma
Diploma in Personal Fitness Training Level 3
Register of Exercise Professionals (REP)
Sports Nutrition and Weight Management (weight loss)
Advanced Cardiovascular Fitness Training
Advanced Muscular Fitness Training
Advanced Gym Instructing
Post and Antenatal Training
Sports Specific Training
Training in Alternative Environments
Health Screening
Biomechanics Trainer – body balance/alignment/posture – where exercise is used to correct body imbalances
Get in touch
Please have a look at the testimonials page to read some feedback from satisfied customers
If you have any questions about sports massage or personal training, Simon will be delighted to help you. Please call 020 3633 1311.
'Whatever your goals, together we will achieve them'